1
of
30
In this photo collection, you will find luxurious, exquisite, and elegant jewelry that celebrities have chosen for their appearances on the red carpets. Such precious accessories are not to be found in regular stores.
Margot Robbie
The necklace with diamonds and sapphires from Van Cleef & Arpels became a topic of discussion at the 2015 Oscars.
Jessica Biel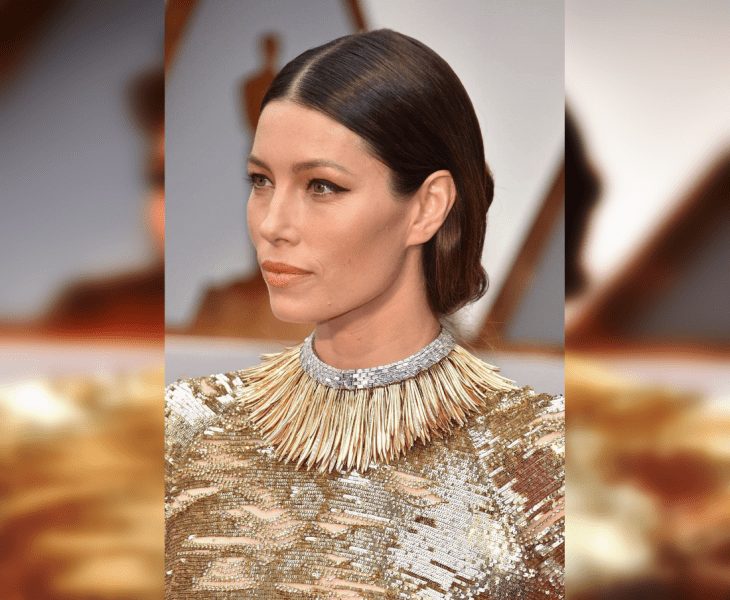 The actress can be seen wearing a dazzling Tiffany necklace, inspired by the rainforest. This masterpiece weighed over 800 grams and took an entire year to be brought to life.
Cara Delevingne
At the 2023 Oscars, Cara Delevingne looked simply magnificent, with the exquisite Bulgari jewelry standing out in particular.
Zoe Kravitz
At the 2018 Golden Globe Awards ceremony, Zoey caught everyone's attention with magnificent emerald earrings from Lorraine Schwartz.
Florence Pugh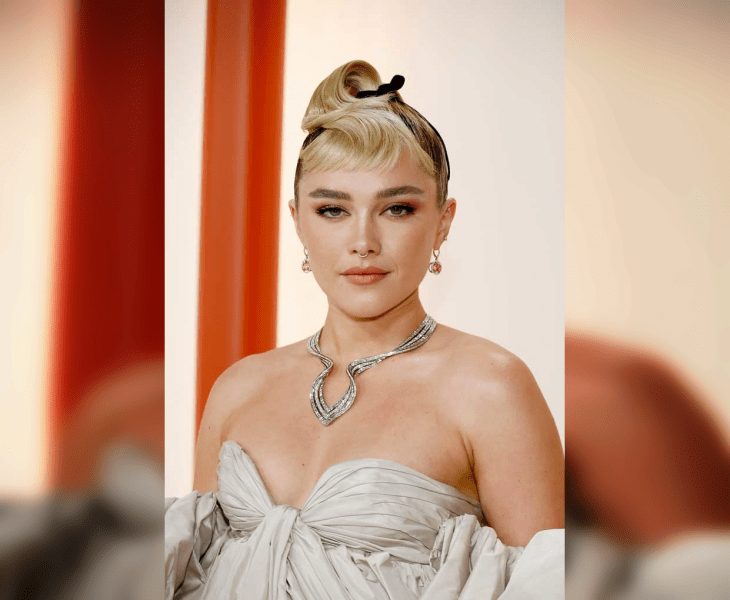 On the red carpet, Florence appeared wearing a stunning necklace from Tiffany & Co. It is made of white gold and adorned with diamonds.
Naomi Campbell
At the Vanity Fair Oscar party in 2018, Naomi Campbell appeared in sautoir from Bulgari. The centerpiece of this magnificent piece was a 300-carat Colombian emerald.
Beyoncé
The 2017 Grammy Awards were memorable for Beyoncé's appearance wearing a 400-carat diamond necklace created by Lorraine Schwartz.
Sienna Miller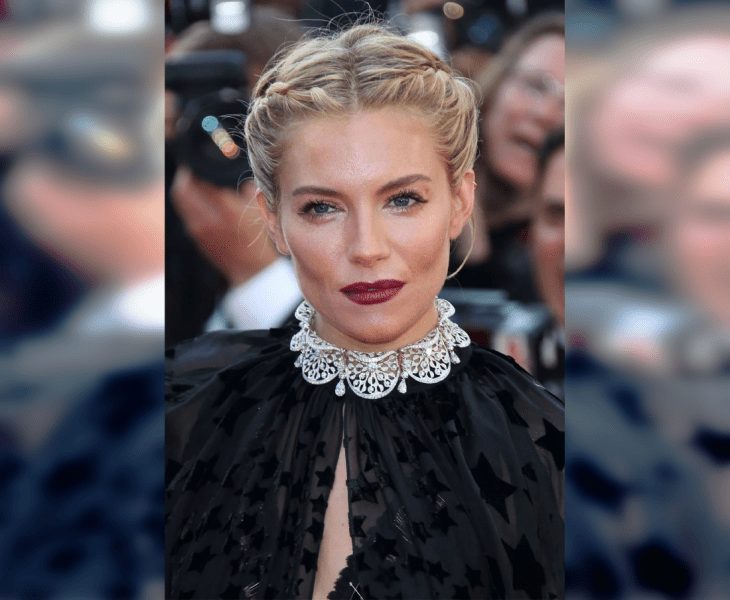 The actress wore this memorable white gold necklace from Bulgari, adorned with diamonds, during the 2015 Cannes Film Festival.
Monica Bellucci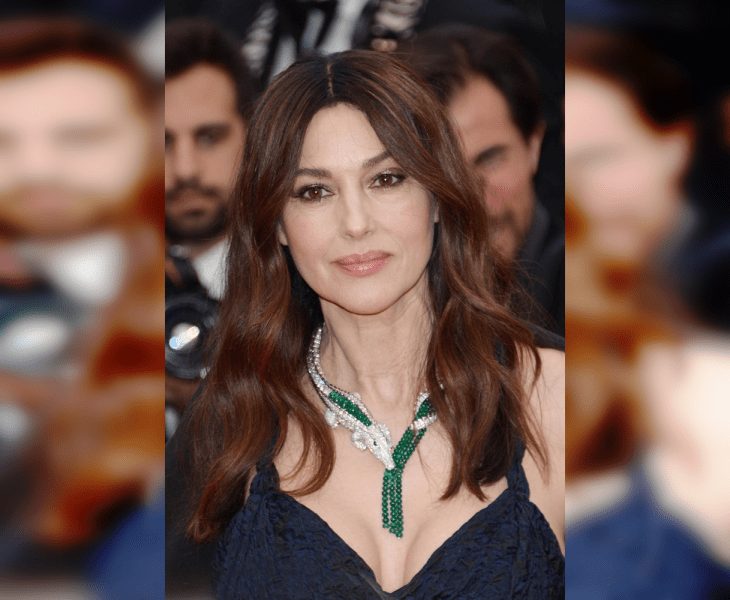 In 2019, Monica Bellucci appeared on the red carpet at Cannes wearing a Cartier necklace made of white gold, adorned with diamonds and emeralds.
Dua Lipa
Dazzling onlookers with her radiant charm, Dua Lipa graced 2023 Met Gala adorned in a remarkable piece of jewelry from Tiffany & Co. The Legendary diamond necklace, an awe-inspiring creation exceeding 100 carats, was the centerpiece of her ensemble.
Caitriona Balfe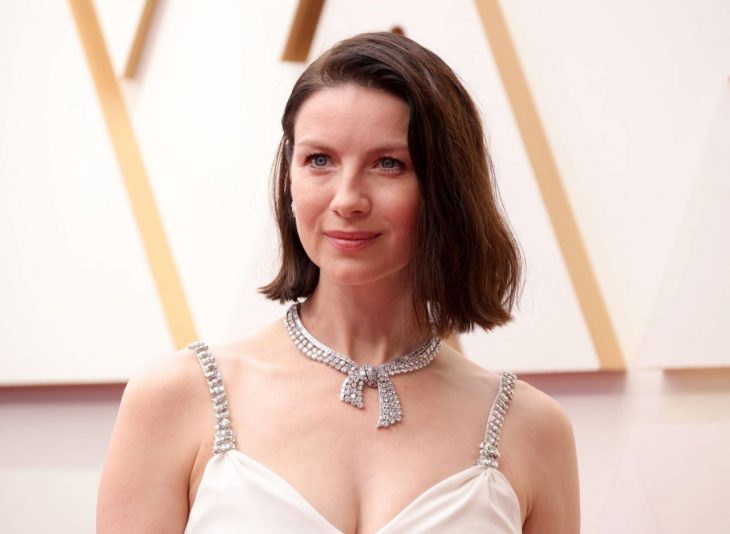 The charming look of Caitriona Balfe at the Oscars was based on a diamond necklace from Van Cleef & Arpels in the shape of a bow. Effortlessly, it conveyed the luxury of old Hollywood glamour into the modern era.
Kristen Stewart
In 2022, Kristen Stewart made an appearance at the Oscars wearing a white shirt and black satin shorts suit. However, the highlight of her look was the enchanting long necklace from Chanel Fine Jewelry, adorned with diamonds and spinel.
Emily Blunt
To enhance her already elegant attire, she adorned herself with exquisite Chopard Haute Joaillerie earrings, cascading gently over her shoulders.
Eva Mendes
The stunning 1974 Van Cleef & Arpels turquoise necklace perfectly complemented Eva Mendes' look at the Golden Globe Awards in 2009.
Irina Shayk
At the Met Gala 2023, Irina Shayk made a stunning appearance, showcasing an Ana Khouri diamond necklace.
Salma Hayek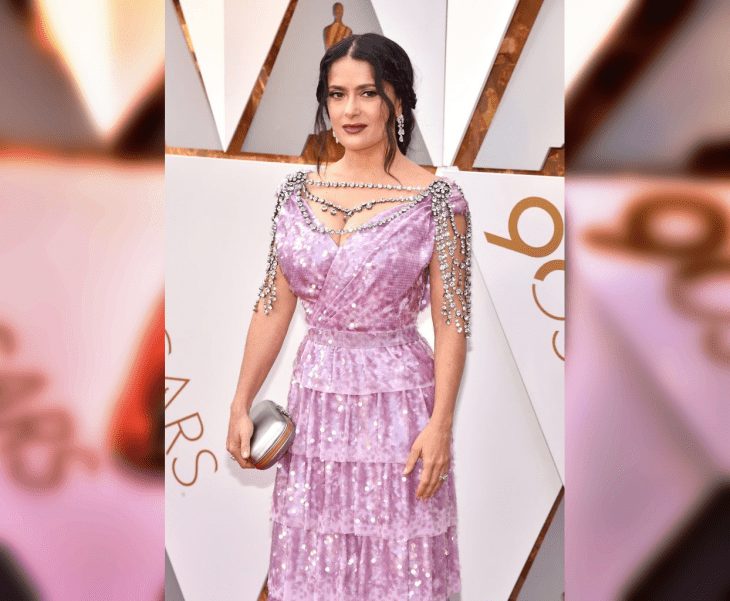 The jewelry from the renowned house of Harry Winston that Salma wore at the 2018 Oscars were valued at over 4 million dollars.
Jennifer Lopez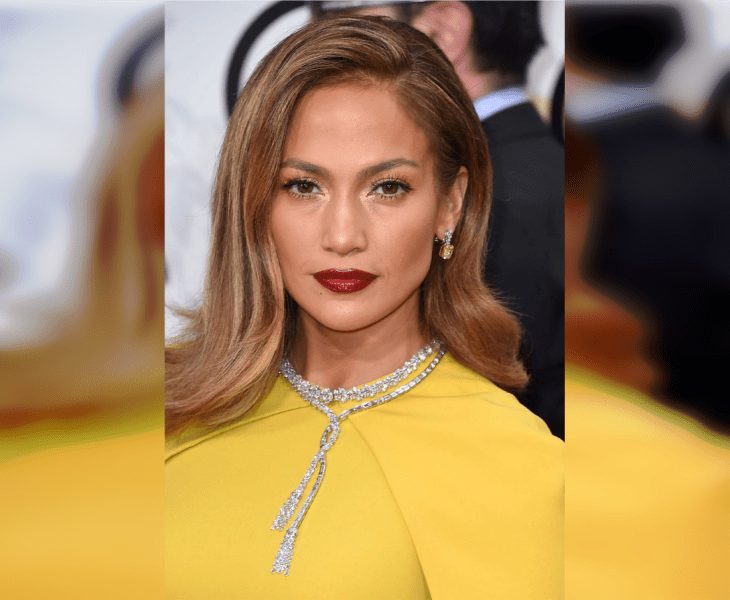 Jennifer impressed everyone at the Golden Globes in 2016 with a sophisticated, Old Hollywood-inspired look. Adding to the allure were the stunning Harry Winston diamonds that adorned her.
Gwyneth Paltrow
Gwyneth Paltrow wore these stunning dark red Anna Hu rubellite earrings at the 2015 Oscars ceremony.
Jodi Turner-Smith
Wherever Jodi Turner-Smith appears, she always captures attention with her jewelry. This time, at the Venice International Film Festival 2022, she stepped out wearing a GUCCI High Jewelry necklace adorned with diamonds and emeralds.
Ruth Negga
During the 2017 Oscars, Ruth Negga made a striking appearance, donning a tiara, earrings, and a ring adorned with rubies from Gemfields. These exquisite pieces were thoughtfully designed by the renowned Los Angeles-based jewelry designer, Irene Neuwirth.
Tilda Swinton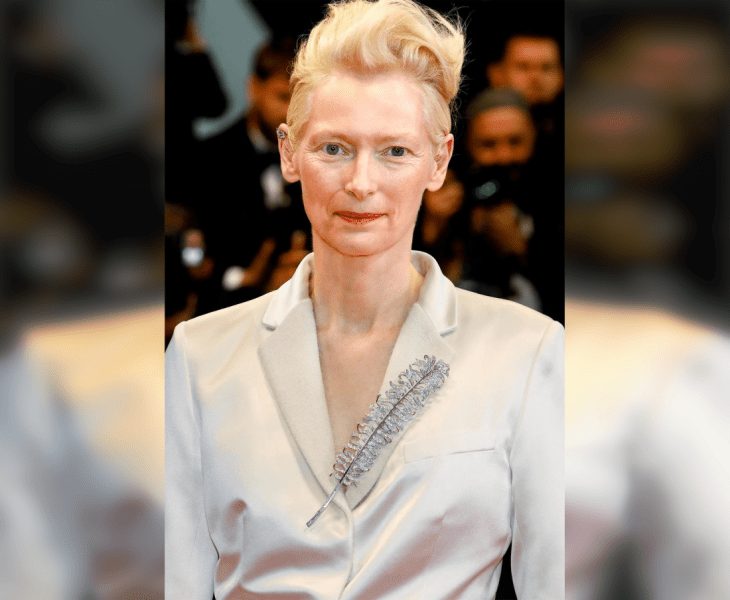 Tilda Swinton, known for her unique selection of jewelry, adorned the premiere of "Parasite" at Cannes in 2019 with a colossal brooch featuring a diamond feather from Chanel Fine Jewelry.
Amanda Seyfried
Amanda Seyfried adorned herself with an exquisite ensemble of Cartier jewelry, featuring the elegant Agrafe necklace in 18-karat rose gold embellished with diamonds. Additionally, she gracefully wore a pair of Cartier earrings and a dazzling ring from the same esteemed jewelry house.
Deepika Padukone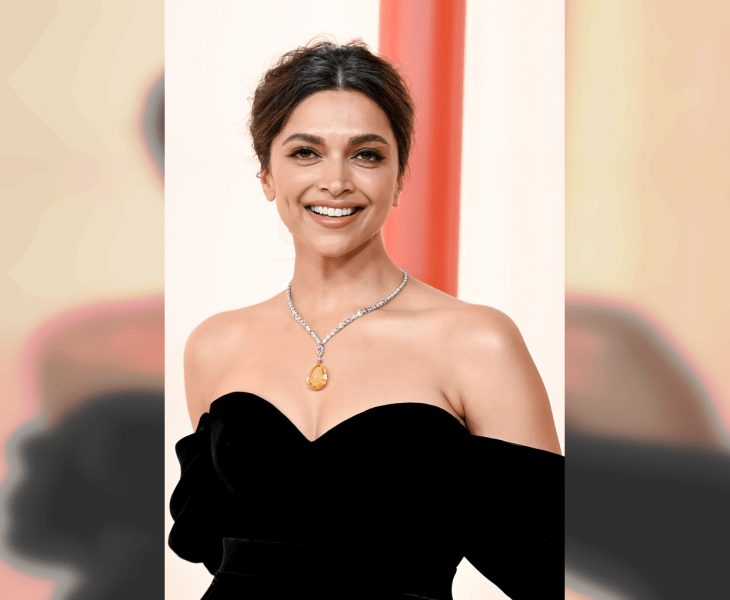 At the Oscar ceremony, the actress arrived in a dress by Louis Vuitton, which perfectly complemented the necklace from Cartier.
Charlize Theron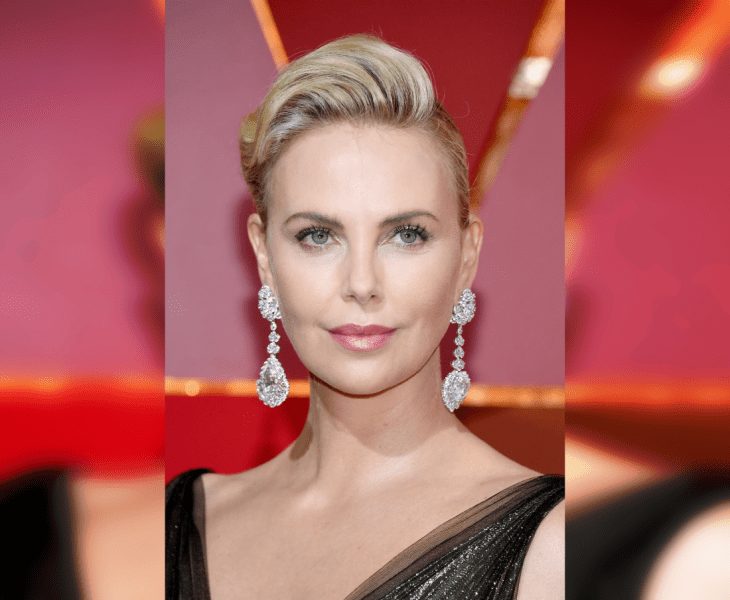 When Charlize walked the red carpet at the 2017 Oscars, all eyes were on the Chopard Garden of Kalahari earrings. They were made from a 342-carat rough diamond found at the Karowe mine in Botswana.
Danai Gurira
During the Oscars ceremony, the actress neck was adorned with the alluring choker "Siren Song" by Messika.
Anne Hathaway
The elegant necklace from Bulgari High Jewelry Monete, featuring yellow gold and a silver coin, perfectly complemented the actress's look at the Met Gala 2023.
Uma Thurman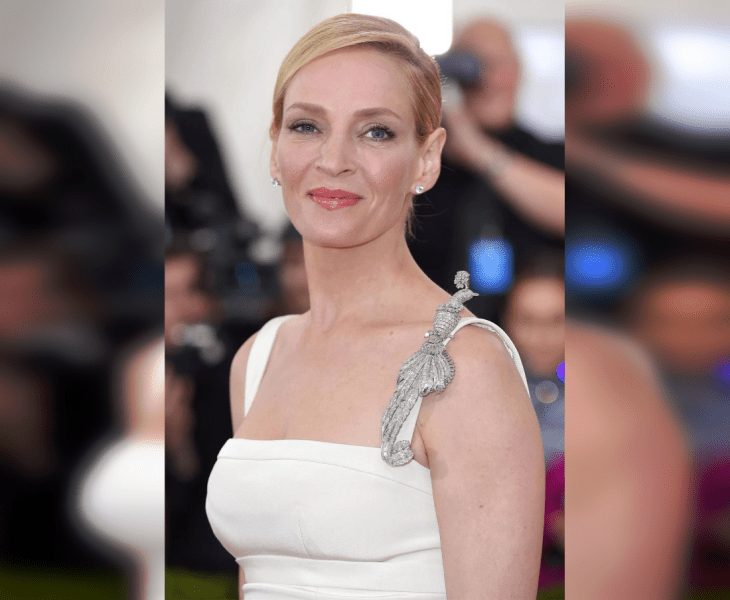 During the 2016 Met Gala, the actress made a stunning statement by adorning her simple white Tommy Hilfiger dress with an exquisite 1948 Cartier brooch shaped like a bird.
Amal Clooney
Taking on the role of co-chair Met Gala in 2018, Amal Clooney set a striking and contemporary tone with her fashion choices. Her ensemble, designed by Richard Quinn, was an artistic foil that perfectly complemented her daring Lorraine Schwartz diamond thunderbolt earrings.
Sarah Paulson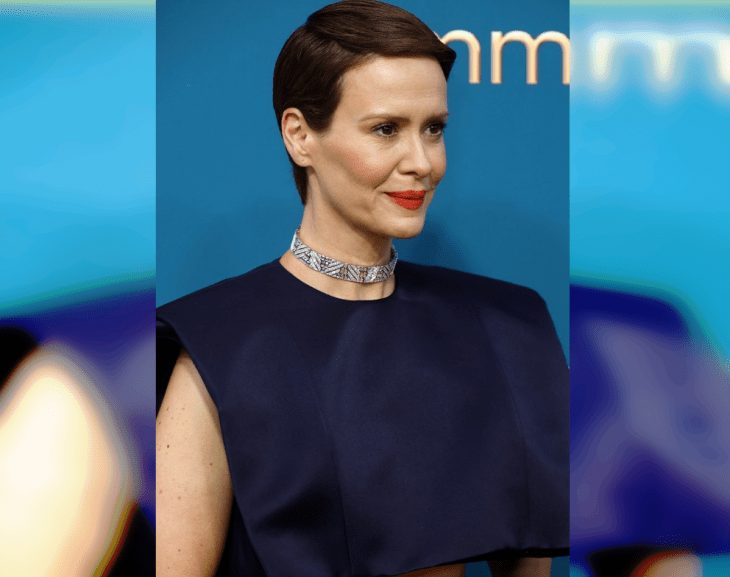 At the 2022 Emmy Awards ceremony, Sarah Paulson showcased a Boucheron necklace with a mesmerizing geometric pattern, crafted from diamonds.
Zoe Saldana
Zoe Saldana exuded elegance and style in her Fendi couture gown, while her choice of accessories from Cartier elevated her look to a new level of sophistication.